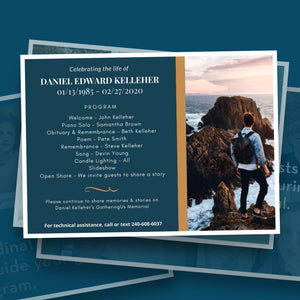 The GatheringUs Media team will compile a slide show to help commemorate your loved one.
You can choose 3 or 4 songs, a personalized title, and closing slide. 
You'll receive a dedicated link to upload images. Our team will create a slideshow and send you the link within 4 days of receiving your images and slideshow information.